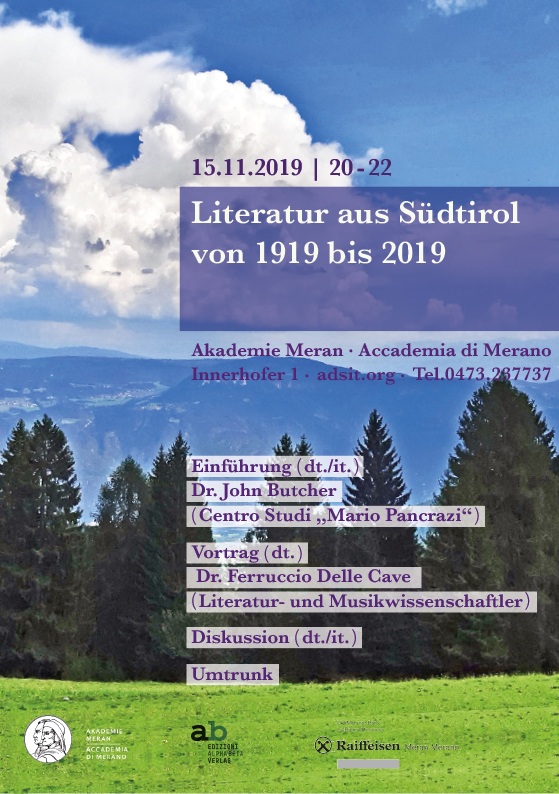 The literary and musicologist Ferruccio Delle Cave will give the keynote lecture entitled "Developments, fault lines and prospects: a review of contemporary literature in South Tyrol". As the author of numerous publications on the topics of literature, music and art, as a member of the South Tyrolean Artists' Association, freelance publicist and music critic, Ferruccio Delle Cave is a profound expert on South Tyrolean literature.
In his work as a cultural journalist of many years' standing, Ferruccio Delle Cave has carried out reviews and critiques of local writing and, in organising readings, has dealt with the most important representatives of our literature. In his book projects, however, he has been increasingly concerned since the 1980s with themes of European symbolism, Rudolf Borchardt, German-Italian literary history and the Viennese turn of the century around Hofmannsthal. He also writes books on music and contemporary visual art.
The short, bilingual introductory lecture by literary scholar John Butcher, editor of a recently published volume on South Tyrolean literature 1968-2018, will point out the importance of South Tyrolean literature using some examples.